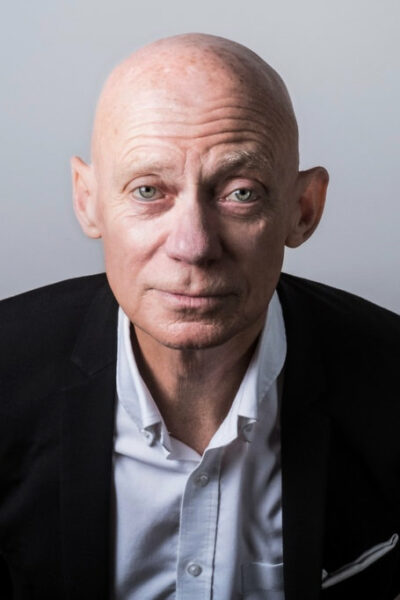 Tim Clark
Tim Clark
Biography
Tim Clark has been a Stand-up comic for most of his adult life and still does over 200 performances each year, with countless shows at all the premier venues.
He has also performed throughout Europe, The Far East, The Middle East, South Africa and the Mumbai Comedy Store. He is resident host of 'British Stand-Up,' in Bergen, Norway, and has been around the world as part of shows for British Armed Forces. He has also worked at hundreds of corporate events, as host, solo act or part of a bill.
In 2018 he was a finalist in the PetFringe "Comedian Of The Year" – a competition which offered the biggest prize in stand-up comedy which had over 700 entrants.
On TV he was host of the classic "Game Show Give Us A Clue" (BBC1); the sporting chat show "Under The Moon" (Ch4); as well as scores of appearances on various TV and panel shows.
On RADIO he has been a panellist on Fighting Talk (BBC Radio 5 Live), is featured on "I Can't Stand Up For Falling Down" (BBC Radio4).
Tim is a regular on "Tragedy Plus Time" with Bob Mills on TalkRADIO.
Their new show for TalkSPORT called "Yesterday's News Today" – where they review newspapers from yesteryear – started airing in December 2017.
As a SCRIPTWRITER he has written three highly acclaimed shows for the Edinburgh Festival; a BBC Radio 4 play "Talking to Ted" – which featured himself and Les Dennis in lead roles; and a play about two football fans for Channel 4 called The Beautiful Game.
As an ACTOR he had a leading role in the Fringe First winning production of "What I heard about Iraq". He has also starred in several short films; '22nd Century Sitcom' and the Anglo/Canadian production 'The Bed Guy' which both enjoyed considerable success at film festivals around the world. He played the part of "The Grim Reaper" in an award-winning advert for Virgin Atlantic.
Tim is also in demand as a WRITER and has written speeches for –(amongst others) Jonathan Ross, Phil Jupitus, Mark Lamarr, football manager The Late Graham Taylor and former Prime Minister Gordon Brown. He wrote material for Barry Cryer on "The Stand Up Show" (BBC1) and has also worked as a writer on BBC Sports Personality of The Year (BBC1). He has also written and performed bespoke material for corporations.
Video
Press
"…hides his considerable skill behind a blokeish mask of bonhomie which appears absolutely effortless in construction… An unsung hero of stand-up comedy – the current master of this underrated art" The Guardian.
"Loved it" Sunday People.
"Tim Clark's "Talking To Ted" offers an extraordinary glimpse of everything you suspected comics get up to off duty"  Metro.
"Tim was absolutely brilliant last night…a real pleasure to work with" MGN events private event (Abbey Road Studios – Feb '19).
"Tim was fantastic. Held the room brilliantly, judged our audience and thoroughly entertained us" Society Of Will Writers  (Corp – Oct'18).
"Just to say a big thank-you for providing Tim Clark for our awards event. He got a 400 audience and went down a storm He was perfect fit" Royal Television Society (corp).
"Tim was absolutely fantastic. He went over and above what we asked for and indeed expected… extremely funny, sharp his inclusion made the day. I endorse that view 100% and would thoroughly recommend him to anyone who'll listen. To get 150 people laughing uncontrollably first thing on a cold and wet Thursday morning at a corporate do is no mean feat Tim pulled it off with consummate ease" Penna (corp).
"Everything was perfect – thanks" NTL World (corp).
"Your slot was a great success and your comments spot on" GE Healthcare Partners (corp).
"Brilliant set, thank you" Cross Construction (corp).