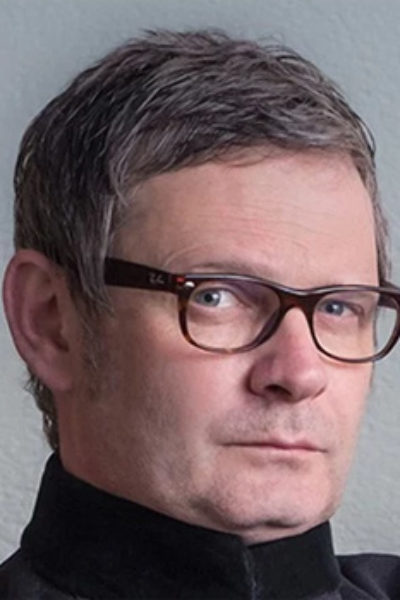 Ian Moore
Ian Moore
Biography
Ian Moore is a TV/Radio regular, best-selling author and headliner at London's world famous Comedy Store, Ian lives in rural France and commutes back to the UK every week for work. At least, that's how things have been.
What with 'events', that fragile way of life looks rockier by the day and has made Ian an unwitting, but witty, expert in UK and European visa, travel, trade agreements and UK-EU bickering. His sharp, entertaining punditry can be seen regularly on Dave's satirical TV show Unspun, Channel 5's topical Comedy Big Mouths, and TRT World's weekly dissection of the news, Nexus.
Ian is also a regular on BBC 5Live's Fighting Talk and BT Sport's The Football's On, and a sometime co-host and regular guest on TalkSport's The Warm Up.
As a much sought after comedian, compere and corporate awards host Ian has performed at corporate events ranging from twelve Harley Davidson executives in a hotel suite to hosting a live Q&A in front of 3,500 people at a packed-out Hammersmith Apollo. Following a sell-out run alongside Catherine Tate, Ian was selected to appear at
the pinnacle of all comedy festivals – Montreal's Just for Laughs. Alongside the likes of Jimmy Carr and Lee Mack, Ian performed in the sell out Britcom showcase and the Worldcom show at the festival's finale.
The author of best-selling books, 'A la Mod: My So-Called Tranquil Family Life in Rural France', and the follow up, 'C'est Modnifique!: Adventures of an English Grump in Rural France',
Ian is also a columnist for Living France. Ian Moore also makes a mean chutney.
Television Appearances Include Comedy Big Mouths (Channel 5), Nexus (TRT World), Unspun (Dave), The football's On (BT Sport), World Comedy Tour (Comedy Central, USA & Channel 9, Australia), The Stand Up Show (BBC1), The Comedy Store (Four Series, Channel 5 & Comedy Central).
Video
Press
"One of the country's top comedians" The Guardian.
"Don't miss a single word… Moore is a cultured comedian" The Evening Standard.
"Relaxed, laconic, hilarious" The Stage.
"A brilliant storyteller" The Boston Phoenix (US).