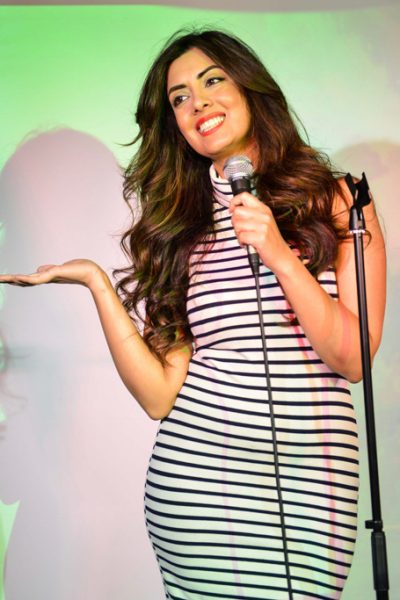 Noreen Khan
Client Contact
This content has been restricted to logged in users only. Please <a href="https://www.talentbankslive.com/talent/noreen-khan/?redirect_to=https%3A%2F%2Fwww.talentbankslive.com%2Ftalent%2Fnoreen-khan%2F">login</a> to view this content.
Noreen Khan
Biography
Noreen presents one of the most listened to Asian radio shows in the UK, aired daily on BBC Asian Network. She has a witty and natural personality which has made her hugely popular and earned her awards for best radio presenter, best radio show and best media personality. Noreen also hosts The Fizzy Quiz Show on Brits Asia.
In recent years Noreen has been focusing on comedy. She is currently on a UK tour with 'Ladies of Laughter (LOL) with Noreen Khan' which is a stand up comedy show with an all female line up from black, Asian and ethnic minority backgrounds.
Noreen has been chosen as an ambassador for the 2019 Cricket World Cup. She also runs her own clothing and accessories range. Noreen is considered to be a social media influencer with a large social media following.
Because of all of the above, Noreen is a hugely popular and sought after compere and host of events. With her experience of comedy, radio, TV and her own clothing and accessories business, she really does have a wealth of knowledge share.
Video
Press
"Her warm and natural presenting style has made her an instant hit with the audience and she is also one of the most sought after comperes to host high profile events up and down the country" Glee