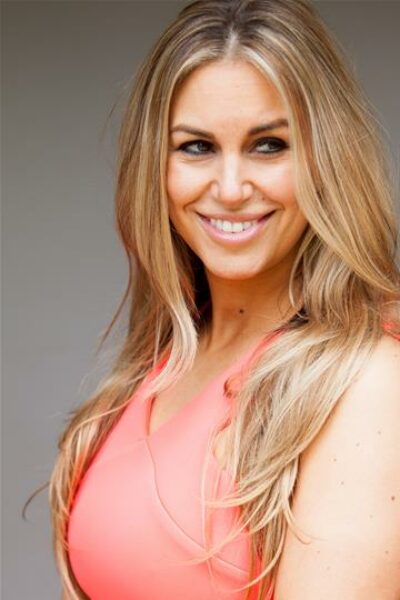 Victoria Garofalides
Victoria Garofalides
Biography
Victoria Garofalides is a part time solo mum, stand-up comedian and celebrity journalist reared in Essex and made in Greece.
With a love-biting charm and blunt nature, when she's not on stage berating her parenting skills and questionable life choices, you can find her MCing at her London and Bournemouth new material comedy night, Funny Boiler.
Past guests have included Al Murray, Lou Sanders, Hal Cruttenden, Simon Brodkin and Mae Martin. Otherwise you can spot her in any number of Wetherspoon's pre the 3pm school run. 
She's been in the entertainment industry since 2000 and interviewed everyone from Ricky Gervais to Danny Dyer and Alan Carr to Selena Gomez for publications like heat, Grazia, Fabulous,  ZOO and Loaded and as a presenter on the red carpet for events including the National Television Awards and The Brits.
An up-and-coming 'force of nature', she's performed alongside acts including Cally Beaton, Judi Love, Bobby Davro and Ria Lina and at nights such as London's Backyard Comedy, Museum of Comedy, Camden Comedy Club, The King's Arms Theatre, Soho Theatre, Leicester Square Theatre, Brighton Fringe and Camden Fringe. Plus the South West's Funny Bizznez, Carl's Comedy Club and The Laugh Factory in Los Angeles, California.
Press
"She's a force of nature who says the most outrageous things and the audience love her for it. Funny, scurrilous, shocking and charming in equal measures." Comedy guru Logan Murray.
"Candid to fault, both self-deprecating and cocksure" Breaking The Fourth Wall.
"Channelling Patsy and Eddie from Absolutely Fabulous, her persona's penchant for a responsibility-free life shows some people are ill-equipped for 'adulting'.
"Garofalides presents her audience with a licentious, abusive and drug addict-esque persona" Theatre Reviewer Blog.